AMMPP up your ride as the sun goes down
Get to know the new members of the AMPP family! The compact, durable AMPP800 & AMPP1100 offers superior beam patterns on or off road. Combined with its three level battery indicator means there is always time to get home.

The AMPP800's compact and durable alloy body features a three level battery indicator that means there is always time to get home.
High power rechargeable headlight (800 lm)
Powerful wide beam with OptiCube™ lens technology
Excellent side visibility
Large capacity lithium-ion rechargeable battery
Built-in fast recharging circuit *Full charge in approx 3 hours (minimum)
3-level battery indicator (Blue: Above 50% Yellow: 30-50% Red: Less than 30%)
USB rechargeable (Micro-USB cable included)
Mode memory function
Five light modes (High / Middle / Low / Daytime HyperConstant / Flashing)
Turns on High mode with double-click of power button
FlexTight™ bracket
Helmet mount and center fork bracket (optional)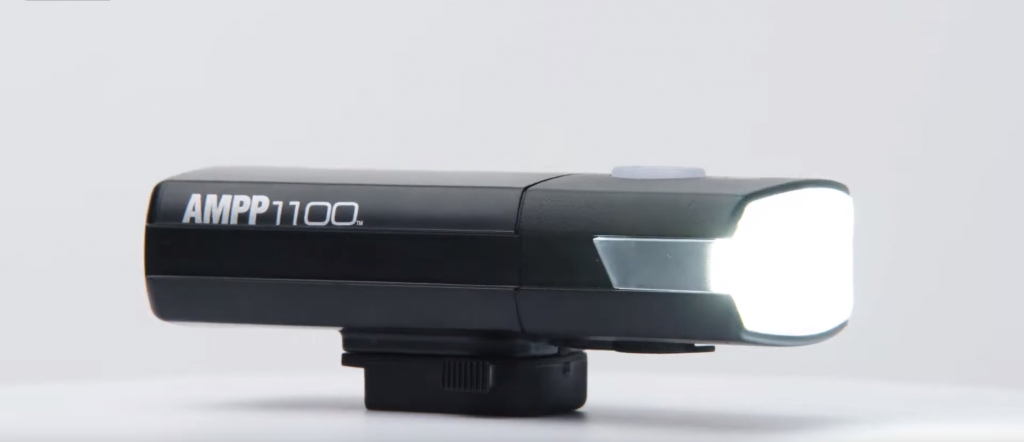 AMPP1100 uses a twin-LED design with OptiCube™ lens technology, spreading a wide and even beam across whatever the terrain throws at you.
High power rechargeable headlight (1100 lm)
Powerful wide beam with OptiCube™ lens technology
Excellent side visibility
Large capacity lithium-ion rechargeable battery
Built-in fast recharging circuit *Full charge in approx 3 hours (minimum)
3-level battery indicator (Blue: Above 50% Yellow: 30-50% Red: Less than 30%)
USB rechargeable (Micro-USB cable included)
Mode memory function
Five light modes (High / Middle / Low / Daytime HyperConstant / Flashing)
Turns on High mode with double-click of power button
FlexTight™ bracket
Helmet mount and center fork bracket (optional)